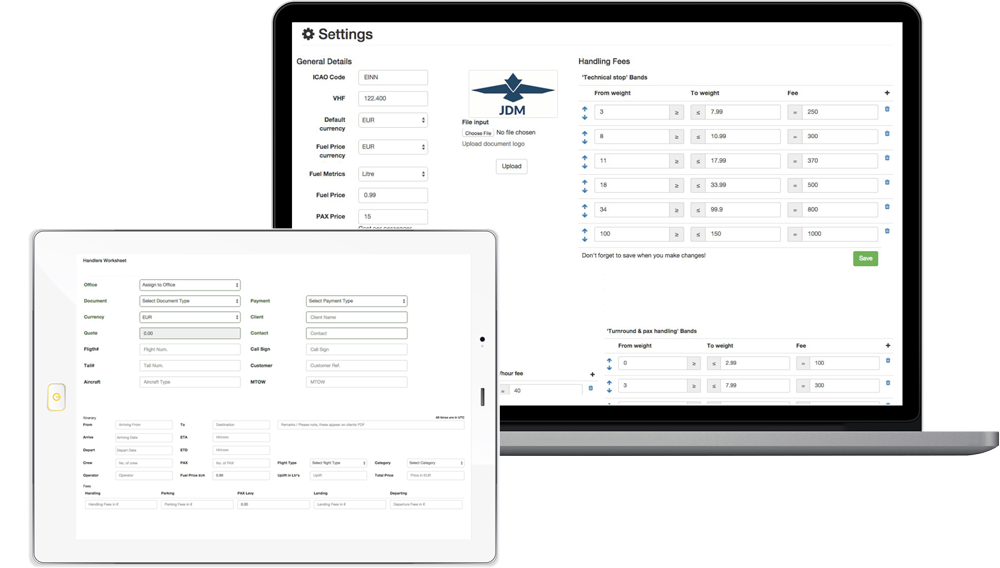 FBO Online Solution
The FBO APP allows you to receive requests via your web page and generate an accurate quotation in less than a minute. you can also create worksheets, notify airport authorities, generate PDF handling acceptance docs and create invoices/ receipts.
FBO Online Application Provides



Settings page with pricing algorithm, enter prices once and see accurate calculations.

Database populated with all aircraft and MTOW plus all airports.

Generate quotations, acceptance docs , invoices and receipts.

Accept handling requests via your Home page and partnered sites.

Filter and view previous trips from clients.

Multi user and multi office functions.
Free Trial
TryFBO App free trial. For €49.00 per month you can generate endless quotations and each flight booking will only costs you €5.00.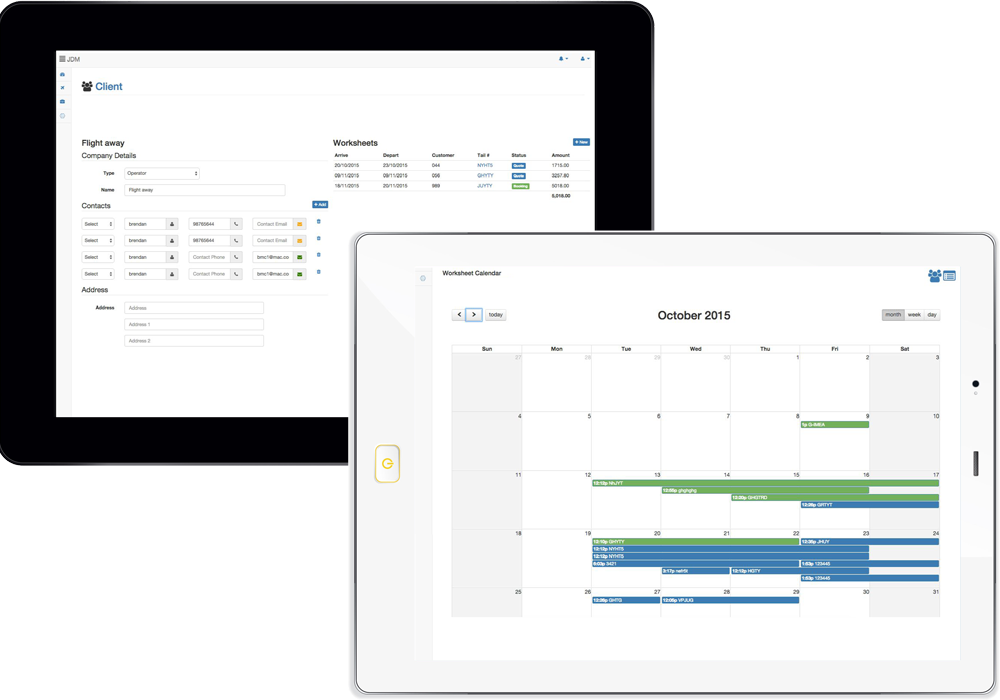 Check out FBO.aero the new home for online FBO bookings