The complete booking system for private jet charter
Search, Book & Pay with JDM systems. With over 3,000 aircraft listed on the system, as a Jet Broker/Travel Industry Specialists you can search on behalf of your clients and get real time data on all aircraft closest to your point of departure. All of this can be performed on JDM online systems on your desktop or iPad including communication with the operator, generating documents including e flight tickets and accepting payment.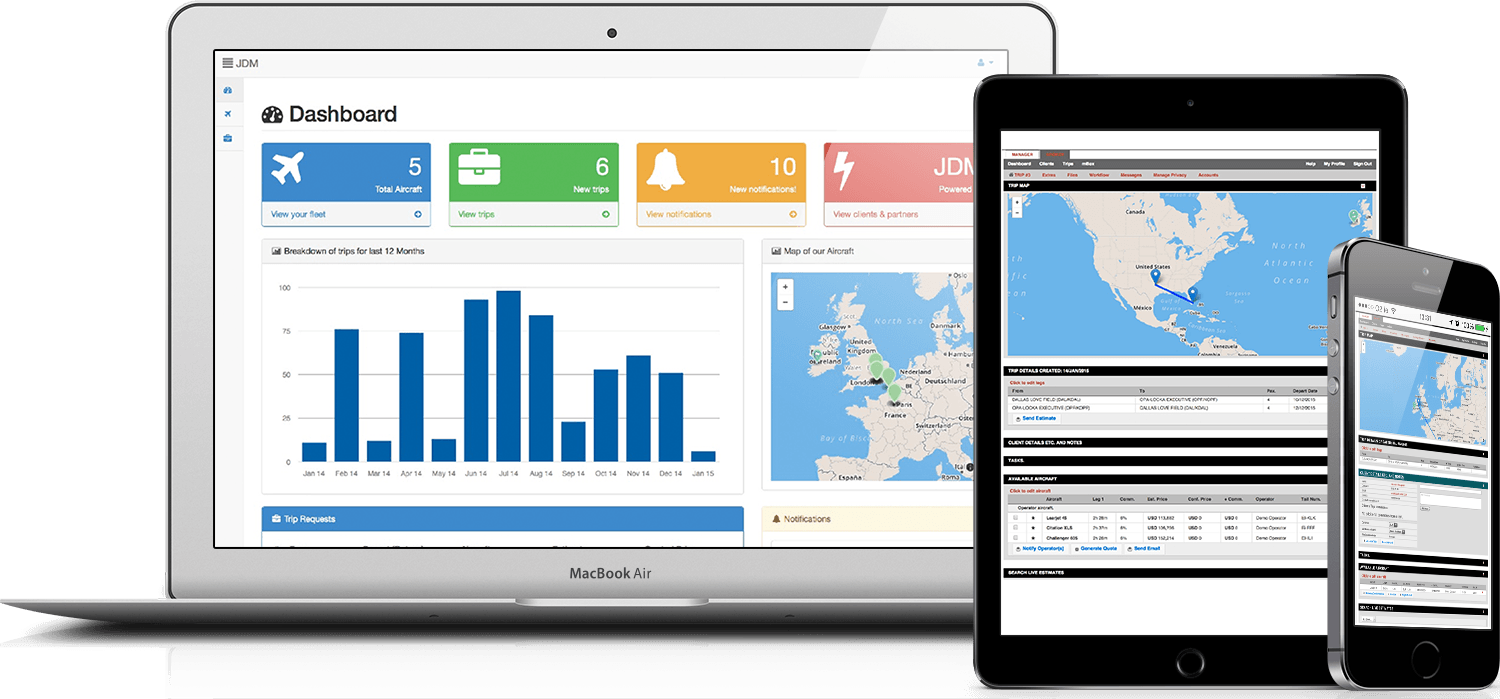 Fully Intergrated Widget
The Trip box is a widget for your web page or for your affiliate and partners. It allows the traveler to search for aircraft based on their itinerary and see estimated prices.
The Trip Box allows your clients to :
Enter itinerary
See all available aircraft type, images and prices.
Select aircraft based on model, price and year.
Submit the request direct to you admin log in.
Affiliate Program
The affiliate program is suitable for non-aviation businesses such as an in-house travel departments, Hotels concierge, lifestyle agencies, yacht brokers amount others who from time to time have requests from their clients to book private jets. As an approved JDM registered Broker you can set up as many affiliates as required enabling you to capture their trip requests either direct from a "trip Box" on their web page or via a direct log into JDM with your branding and logos. You can forward all your affiliated partners' requests to your prefered operators, received confirmation on prices and send quotations to your affiliated partners all at a push or a few buttons on your iPhone, Android, tablet or iPad.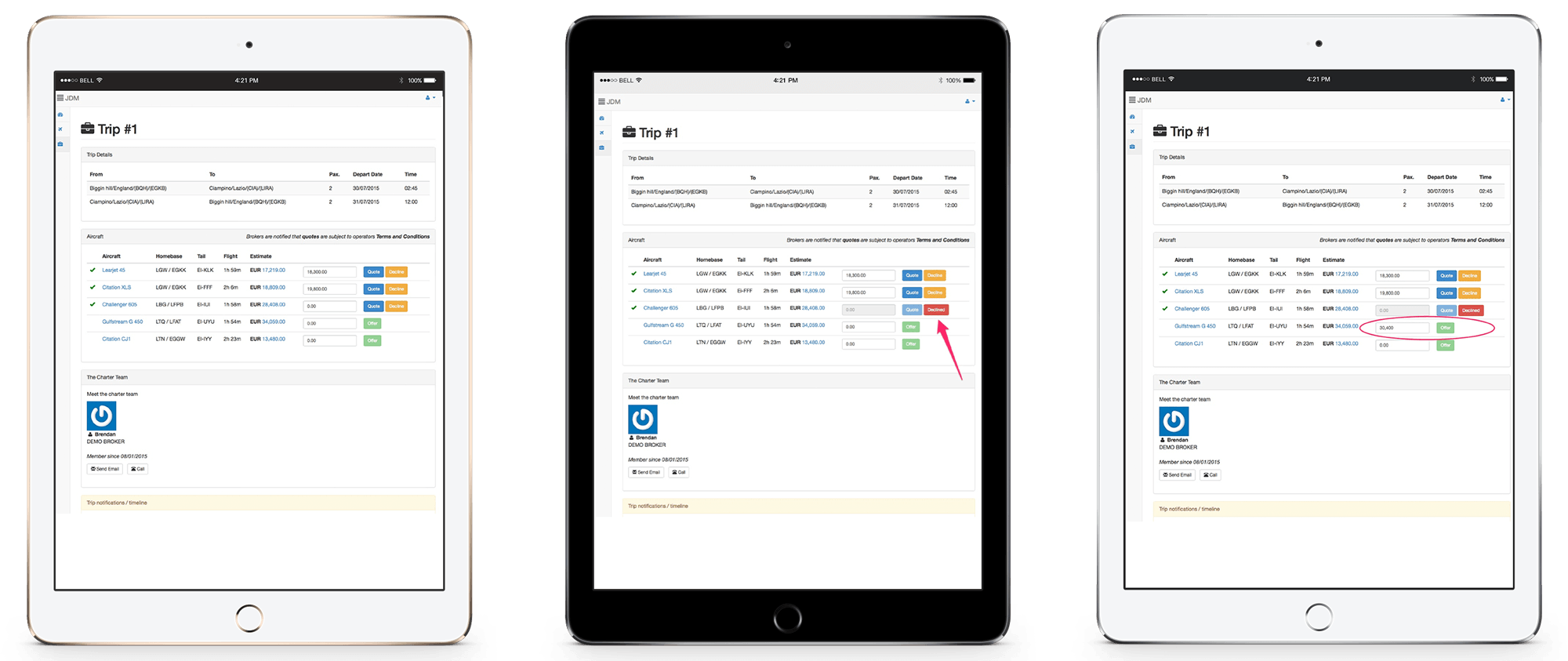 Apply to become a broker
• Search real time for a suitable aircraft based on your clients requirements
• Submit the itinerary to your preferred and selected operators
• Receive confirmation on availability and price from the operator
• Generate a quotation for your client adding your commission
• Place a hold on the aircraft your client selected
• Generate a booking form with the operator and your client, 1 set of charter T & C
• Create an invoice and accept payment visa JDM payment processing service.
Apply now by completing this short from or if you'd prefer, request a live demo.
Sign up to becoma a JDM Broker
Oops! We could not locate your form.